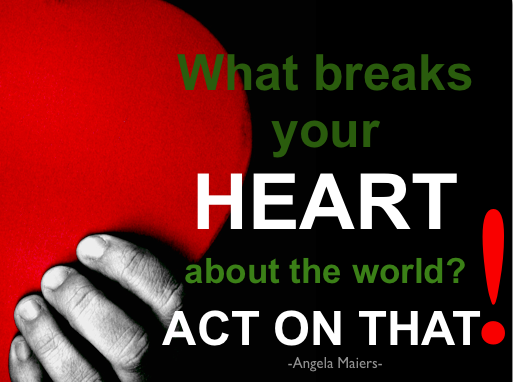 What in the world breaks your heat?
Make a list.  Let's talk about it.
Choose one.
How would you search for it? What are your search terms?
Let's share it.  Go to SOAPBOX Thimble and create a  webpage to introduce your issue.
Our tags: thimble, soapbox, your_topic
This may help you:
What do you already know?
What do you want to know?
How do you find out -- what will be your search terms to look for videos on your topic?
Add what you learned to your SOAPBOX webpage.
Our next project will be to find solutions....
You are amazing! You choose 2 matter !
Note:
---
Angela Maiers: Twitter: What in the world breaks your heart?  Choose 2 Matter
Silvia Tolisano (Langwitches): KWHLAQ Chart
Leave a Comment